As a result of the Declaration of Madrid of 2019 proclaimed at the World Law Congress held on February 2019, various distinguished speakers, organizations and attendees decided to continue the labour of promoting of the Rule of Law as guarantor of freedom through the non profit organization World Law Foundation

To recover the historical memory of the defence of the Rule of Law against the use of force promoted by Sir Winston Churchill, on March 5, 1946 at Westminster College, Missouri
MAIN GOALS OF THE WORLD LAW FOUNDATION

To promote peace and respect for the Rule of Law as guarantor of freedom, and as opposed to the use of force

To promote dialogue and harmony among nations and regions of the world by encouraging the use of Law, respect and defense of individual freedoms

To promote and disseminate the respect for Law as instrument to defend world peace in international relations between States
To cooperate with legal and political agents worldwide to promote the respect for the Constitutions, the Rule of Law and Freedom, including constitutional and supreme courts, general prosecutor offices, bar associations, guilt associations, universities, academics, politicians, regional and international organisations, particularly including the World Jurist Association and the American Bar Association.
Activities to reach our goals
Research & publications
Advisory (international and regional entities, governments, and other governmental or non-governmental institutions).
Events
Education & Training
Networking & collaboration
Global Awards
Partnerships
Legal Status & Governance
Non-profit foundation
Oversight by Spanish 'Protectorado de Fundaciones'.
Funded by public and private donations
Governance by Board of Trustees & Executive Committees
Clear obligations and duties of Foundation and Trustees
The recognition of the inherent dignity, equal rights and inalienable rights of humanity, as established in the Preamble of the Universal Declaration of Human Rights.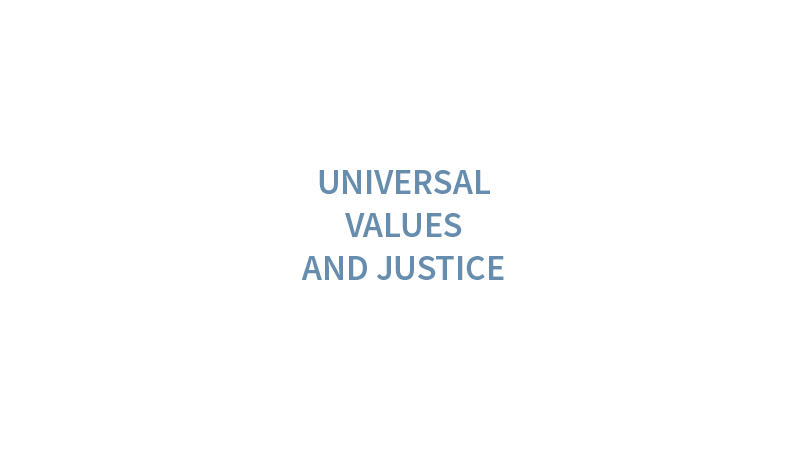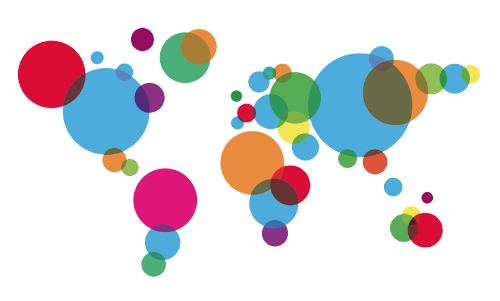 Our symbol: UNIVERSAL GLOBAL VALUES
Our symbol signifies UNIVERSAL GLOBAL VALUES of equality, freedom, peace, fairness, mercy, respect and dignity for the individual and nature.
World Peace & Liberty Award

The World Law Foundation will award those global leaders distinguished for their promotion and defence of the Rule of Law and world Peace.
This distinction, also known as the "Nobel of Law", is a testimony of gratitude and support from civil society to the unwavering commitment with the defence of the Rule of Law as guarantor of freedom and peace
World Peace & Liberty Award 2020
Hon. Justice Ruth B. Ginsburg
Washington, DC, United States.
February 7, 2020

The World Law Foundation will recognise Hon. Justice Ruth Bader Ginsburg with the World Peace & Liberty Award for her extraordinary devotion to equality and civil rights.
Justice Ginsburg has been a member of the US Supreme Court since 1993. The ceremony will take place at the US Supreme Court in Washington, DC, on February 7, 2020. Afterwards, she will participate in a Q&A session at Holland & Knights HQs in Washington, DC.
World Law Congress 2021
Cartagena, Colombia
The World Law Foundation will periodically organize a World Law Congress, together with other institutions, inviting distinguished global leaders to discuss about topics related to its goals.
The upcoming World Law Congress will be celebrated in Cartagena de Indias, Colombia, on February 9-10, 2021. This project is being organised in partnership with the Office of the Inspector General of Colombia and other international institutions.
Fernando Carrillo Flórez
Inspector General of Colombia
President of the Organizing Committee of the WLC
Presentations of World Law Foundation
Spanish Embassy, London
Spanish Embassy, Manila
H.E. Carlos BastarrecheSpanish Ambassador to UK

Hosted by T.E. the Spanish Ambassadors in the UK & Philippines, on October 16 and November 12, 2019, the World Law Foundation was presented before delegates from the most prestigious law firms based in London and Manila, among other relevant guests.
Delegates agreed the crucial role of the foundation in progressing the rule of law worldwide

Presentation of the World Law Foundation at the Spanish Embassy in London
Presentation of the World Law Foundation at the Spanish Embassy in Manila